Articles
Clickbank Products
---
Dragonfly Page

---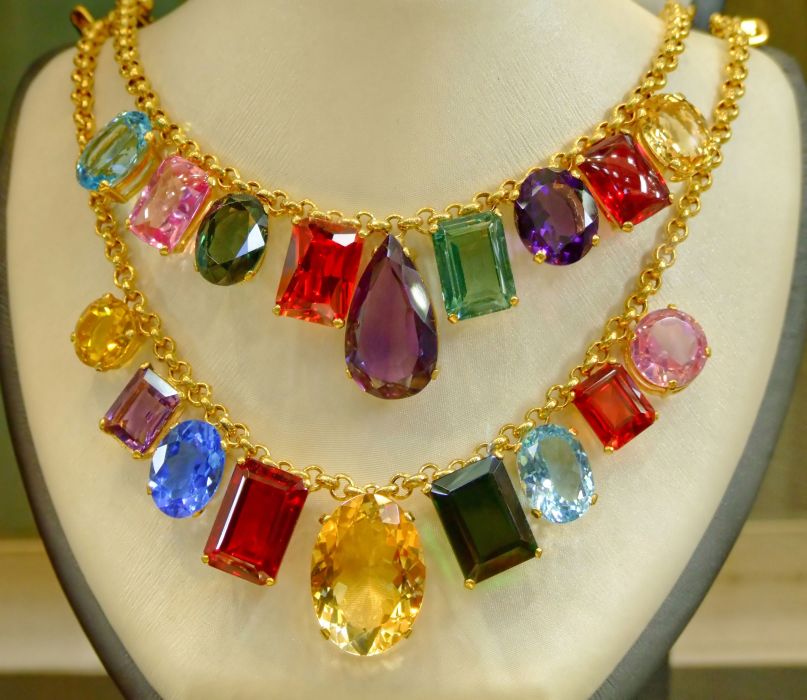 Sparkling Diamonds and Gemstones For Sale
---
Kimonos For Sale
---
Clickbank Products
---
Kansashi or Kanzashi - The Deadly Hairpin of the Samurai
Another of the multi-purpose weapons used in feudal Japan was the kansashi. Again, like many other Japanese weapons, the kansashi (kanzashi) or long hairpin could be used as an everyday tool and, in times of danger, as a deadly weapon!

Used mainly by the women of the Samurai families, the kansashi was a long pin, about 6 inches in length that was easily concealed in its entirety in a woman's long hair. This pin, as a hair accessory, helped women keep their long hair up, to suit a style of dressing employed on formal occasions.

As a means of protection from assault, either in times of war or from street thugs, women were trained to use the kansashi as a weapon. The long, sharp pin could be easily and swiftly removed her bundle of hair and employed to pierce an enemy's throat or other vital organ in an emergency.



Other women in other societies have also used the hairpin as a protective device. The hairpin allows its wearer to be armed during occassions when more recognized weapons would not be permitted. And given an element of surprise and a moment to act, the kansashi could be effective. Sometimes elaborately ornamental, hairpins such as the kansashi might have simple beads or jewels attached to the top end, or enamaled tops, but, rest assured, they were always kept sharp enough to pierce clothing and skin.

In Japan today, the kansashi or more usually spelled kanzashi refers to any traditional hair ornament that would adorn a woman's hair while wearing a Kimono.

While more typically used by women, a samurai with long hair might also employ the kansashi to hold his hair in place, at times. A warrior who is prepared provides another possibility of survival...

About the Author: Scott Harker is the publisher of several websites including: Sherlock Holmes Pastiches, Gardening, and Path To God Blog.

---
Samurai Kansashi Related Items For Sale
Japanese Handmade silver-tone "Sensu" Fan Kanzashi Wood Stick Hair Accessories
Posted on Wednesday March 01, 2017
Japanese Handcraft Silk Fabric Tsumami Kanzashi Gesha Hair Accessory/Prong 79
Posted on Wednesday October 29, 2014
Japanese Handmade Gold-tone "Sensu" Fan Kanzashi Wood Stick Hair Accessories
Posted on Friday October 23, 2015
Japanese Kanzashi Hair Stick, Blue Tensha Bead w/ Dangle Design Hair Accessory
Posted on Monday December 12, 2016
Japanese Kanzashi Hair Stick w/ Black Beads Dangle Design Ornament
Posted on Sunday March 05, 2017
Japanese Hair Ornament Kanzashi Red Ball Stick Golden Chrysanthemum Flower
Posted on Wednesday May 03, 2017
Japanese KANZASHI Opaque Plastic 4" Hair Comb w/ GOLD & BROWN PEONY FLOWER Lqqk
Posted on Friday May 19, 2017
Asian hair pin kanzashi Japanese hair pin
Posted on Sunday May 21, 2017
Japanese Kanzashi Hair Stick w/ Pink Tassel & Tensha Bead Design Hair Accessory
Posted on Friday May 05, 2017
Japanese Geisha Hand Made Tsumami Kanzashi Pink Flower Hair Ornament/ Pink/ 095
Posted on Thursday December 17, 2015
Japanese Kanzashi Hair Clip With Rhinestone/ Chain Design Accessories
Posted on Sunday December 11, 2016
Japanese Kanzashi Hair Stick Green Bead w/ Flower Design Hair Accessory
Posted on Friday December 16, 2016
GAISHA's Antique "Kanzashi" Head w/Ume & SAMURAI's R680
Posted on Thursday October 14, 2010
FREE SHIPPING! Antiques Kushi Inro Kanzashi Kimono Samurai Accessory Tool Book
Posted on Wednesday January 28, 2015
- Recommended Resource -
Ninja Secrets Revealed!

Do you want to become a NINJA?

Discover the basic elements every Ninja needs to survive and become a true Ninja Master.

Learn how to master the art of STEALTH.

Discover the biggest secret weapon of all used by Ninja's...

Discover the difference between a Ninja and a Samurai Warrior AND MUCH MORE!
---
News About Japanese Hair Ornaments
4300+ exhibitors: World's largest Gifts & Premium Fair opens in Hong Kong - eTurboNews
Posted on Thursday April 27, 2017
Tales from the driver's seat of a 1983 Toyota in the Detroit Gambler 500 - MLive.com
Posted on Wednesday May 03, 2017
The Top 15 Things to Do This Week - Seattle Weekly
Posted on Wednesday May 10, 2017

Seattle Weekly



The Top 15 Things to Do This WeekSeattle Weekly

Acid Mothers Temple It's almost comical how much music this

Japanese

group puts out. ... During a pizza lunch, your morning trash haul will be judged for a chance to win these fabulous awards: Most Romantic; Most Fashionable; Best Mother's Day Gift

...and more »
Geisha Culture in Kyoto, Japan: An Inside Look - Vogue.com
Posted on Tuesday March 21, 2017

Vogue.com



Geisha Culture in Kyoto, Japan: An Inside LookVogue.com

Her impressively symmetrical

hair

, which is done every week and takes about two hours to do, is adorned with a number of pins and an elaborate floral

ornament

known as hana kanzashi (another sign of her first year in training), while the back of her

...
Transform your hairdo in the name of the moon with these Sailor Moon kanzashi! - RocketNews24
Posted on Wednesday July 27, 2016
The History Of Hair Accessories, Summed Up With The 7 Most Important Moments - Bustle
Posted on Wednesday June 24, 2015
Japanese kimono gets a modern makeover - Prothom Alo (English)
Posted on Sunday June 19, 2016
Modern Japan'skansashi or kanzashi - Hair Ornaments
Thriftycrafts: How to make Kanzashi Japanese flower

Use left over mesh, fabric or any materials from a wedding party and make kanzashi flowers! Cut 2 or 3 sets of squares (any preferred size) and second and th...



These are the modern Tsumami Kanzashi for anybody to be able to wear, even when you are not wearing a Kimono.
---
Copyright © Samurai Weapons | Privacy Policy